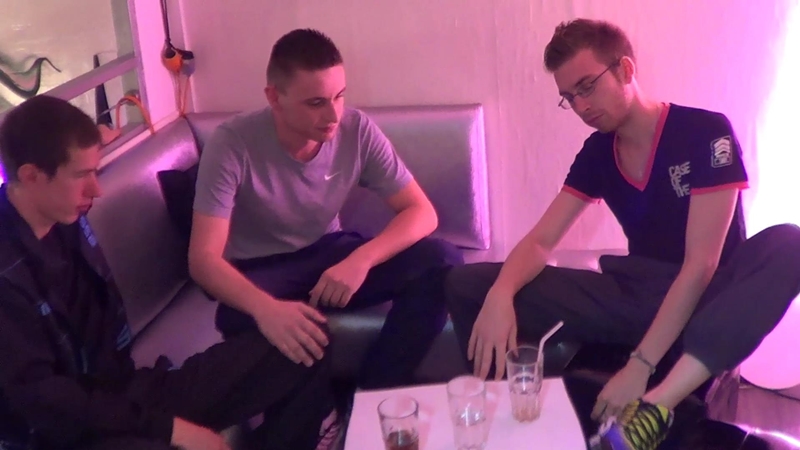 French Dudes says: Dylan Fallen moves to the couch for easier access and already supporting an erection in his pants; one that Niko gladly shows some attention. Things start heating up and Adrien ADLX is the first to drop his pants.
I really like the V-Bar; okay, okay, I like the action going on. Niko Rekins goes back and forth orally pleasuring both boys. Cocks hard, balls out, pants coming off, oops, I mean their pants coming off, the action is certainly getting interesting to say the least.
Adrien and Dylan start working Niko's pants down and we all get a look at that nice ass. Adrien gives it a couple swats with a Nike and I love how it jiggles.
I think "rump roast" is on the menu tonight. Adrien moves in closer to Dylan serving up both of their cocks to Niko. Before long, we have a "3 way cock fest" going on and all 3 boys are naked.